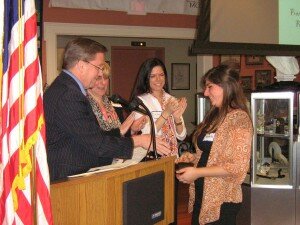 The Franklin Cultural Council announces a Public Art Project honoring the 40th Anniversary of the Massachusetts State Bug…Born in the town of Franklin.
The Franklin Cultural Council's Award Reception is this Sunday, April 6 at 2:00 pm at the Historical Museum. All recipients of Cultural Grants have been invited to receive their award at Sunday's presentation. The event is open to the public and refreshments will be served.
The mission of the Franklin Cultural Council (FCC) is to encourage and enhance opportunities for enrichment in the cultural arts and sciences throughout our community. Comprised of committed residents, the FCC meets monthly from September through May with the purpose of supporting events and programs through grants from the MCC.